orientalmoonshop
Vintage Chrysanthemum pattern set of earrings and bangle
Regular price
820.00 ฿ THB
Regular price
970.00 ฿ THB
Sale price
820.00 ฿ THB
Unit price
per
Sale
Sold out
ต่างหูเซรามิคลายดอกเบญจมาศแบบเครือเถาว์
พร้อมกำไลเข้าชุด
( สามารถซื้อแยกชิ้นเฉพาะต่างหู หรือกำไล
หรือเป็นเซตของขวัญพร้อมกล่อง ซื้อทั้งชุดลด 15 % เลยค่ะ จาก 970 เหลือเพียง 820 )
งานลวดลายทำด้วยเทคนิคโบราณแบบแฮนด์เมด
นำไปเข้าเผาเคลือบที่อุณหภูมิกว่า 1200 องศา
เพิ่มความเรียบหรูอีกขั้น ด้วยการเขียนวนทองรอบชิ้นงาน
นำมาประดับแป้นเหลี่ยมเล็กชุบทอง 24 K

ทำให้ดูเรียบ เก๋ ไม่ซ้ำใคร โทนสีสดเพิ่มพลังชัวิตเลยค่า
--รายละเอียดกำไล--
วนทอง 1 ด้าน ( เจาะรู 3 รู ระบายอากาศ ) ขนาดเส้นผ่าศก.6.7 cm
**วิธีวัดขนาดข้อมือและกำไล**
กำมือเบาๆ วัดความยาวระหว่างจุดกึ่งกลางปุ่มกระดูกฐานนิ้วก้อยจนถึงฐานนิ้วชี้
และเผื่อความกว้างอีก 3-4 มิล จะเท่ากับความกว้างของเส้นผ่าศูนย์กลางกำไลที่สามารถใส่ได้
( ถ้ายังไม่แน่ใจสอบถามทางกล่องข้อความของร้านได้นะคะ )
Uniquely designed vintage Chrysanthemum pattern set of earrings and bangle.

(available to buy both the set or separated piece)
( get 15 % discount when buy in set )
These patterned ceramic accessories have been created with traditional handmade technique with 3 times firing; biscuit firing, glaze firing of temperature up to 1200-1300 C and gold painted firing which makes the products more simple but precious.

These real gold delicately painted and hand crafted ceramics will be attached on the 24k gold plated square post to create the final pieces of subtle look but niche and unique style for either your daily dress or night dress.
Available in 3 colour combinations; red-blue / yellow-green / yellow-blue

Bangle description
Diameter : 6.7 cm.
็็้**How to measure the right size of bangle**
Close your hand, measure the width of your backhand between your pinky and index finger base  as shown in the photo plus 3-4 mm. will be the right size for you.
Materials

porcelain 24K golad plated base
Care Instructions

การเก็บสินค้าในซองซิปหรือในที่ไม่โดนอากาศ โดยเฉพาะสินค้าที่ใช้อะไหล่เงินแท้ จะทำให้ชิ้นงานโละหะ ไม่คล้ำ ดูเหมือนใหม่เสมอ

Please keep the product in the zipper envelope after use. It will help to maintain the products always in good condition ( especially the silver post components)
Share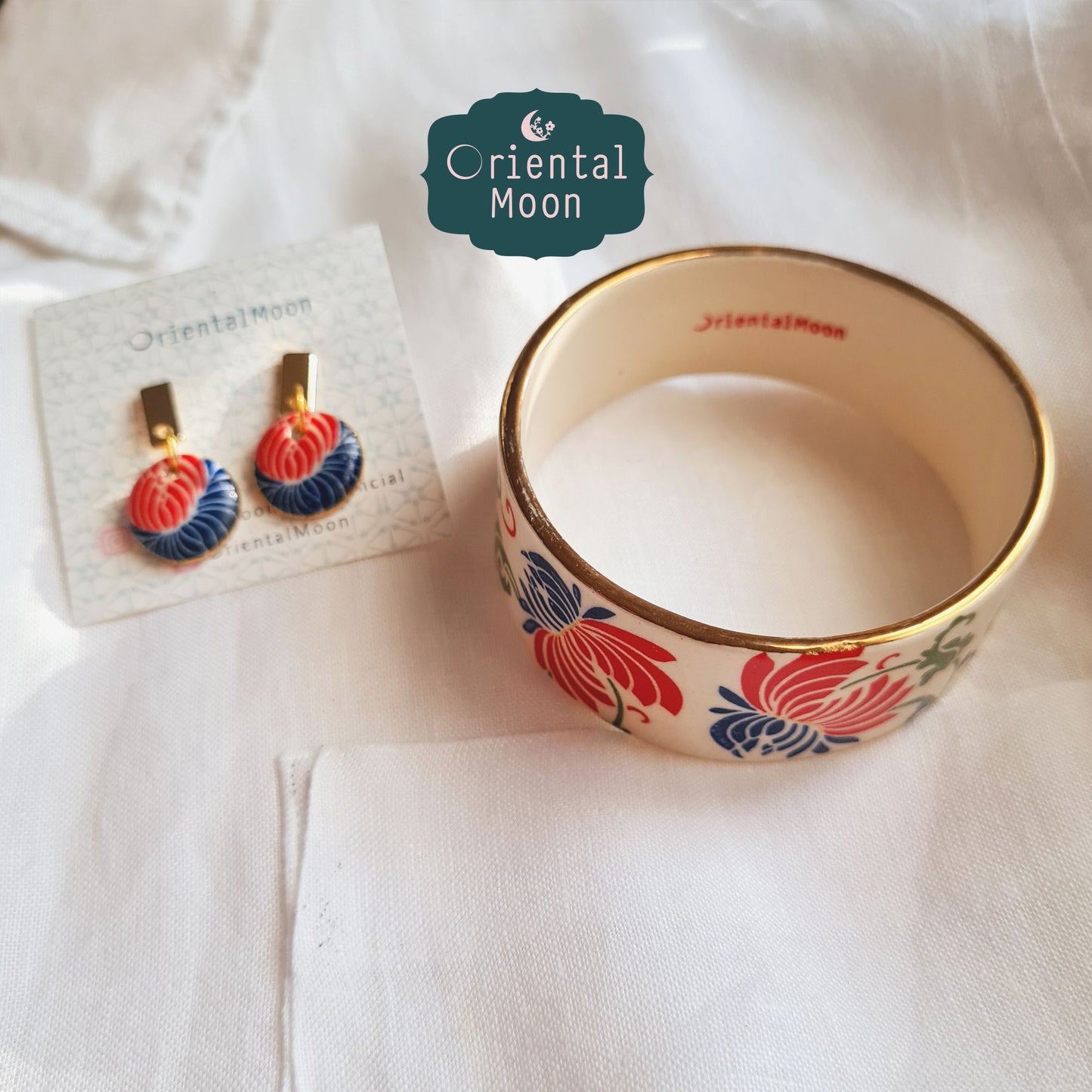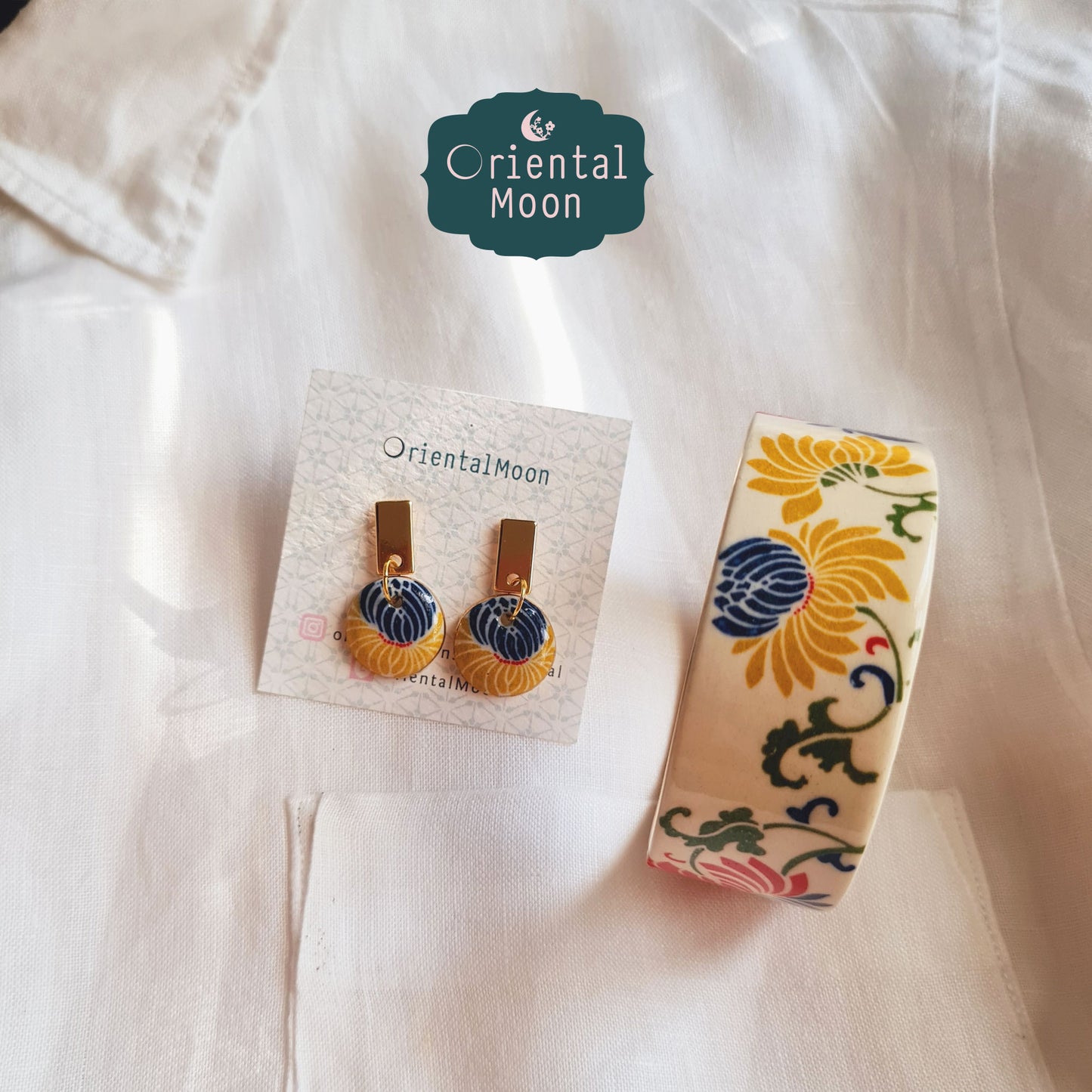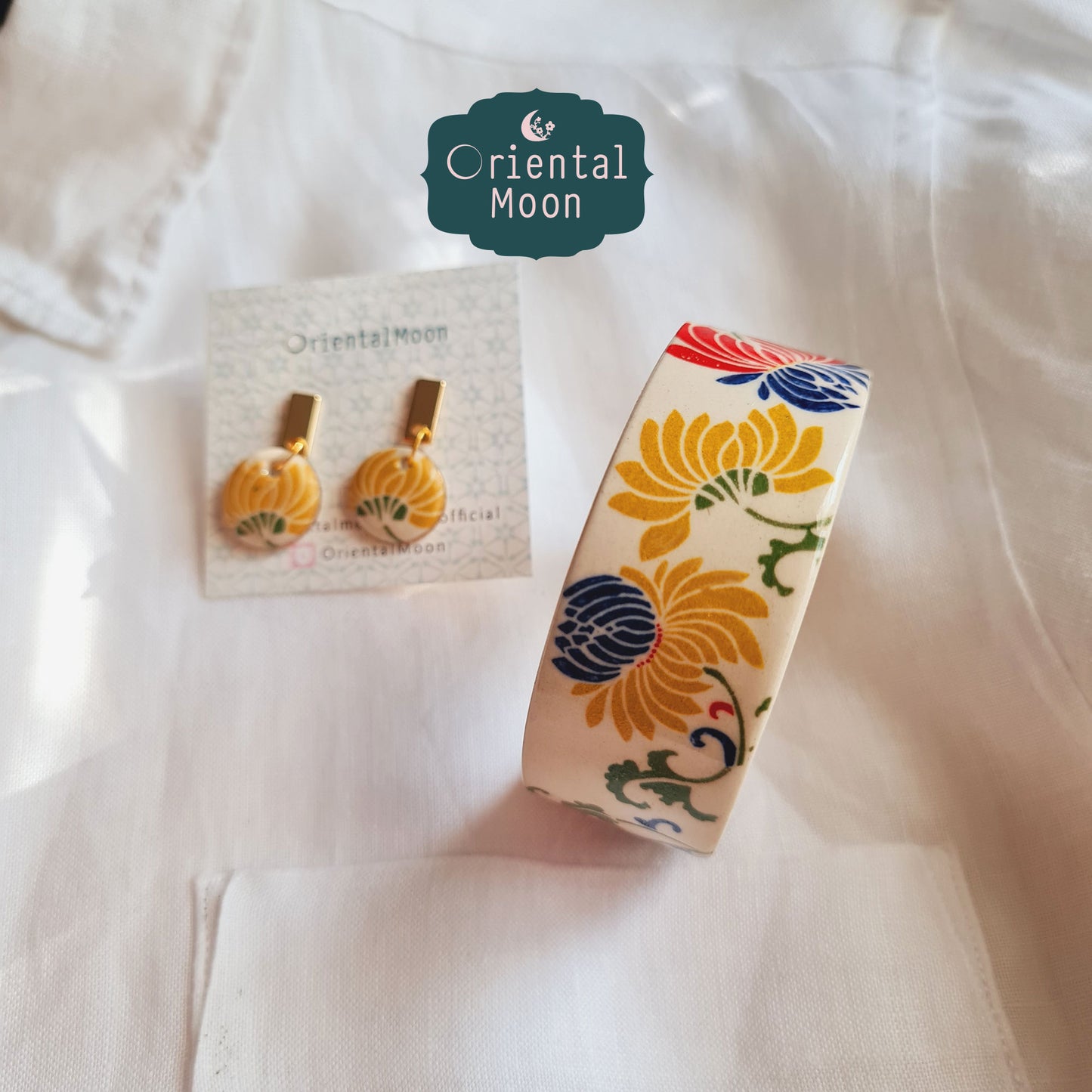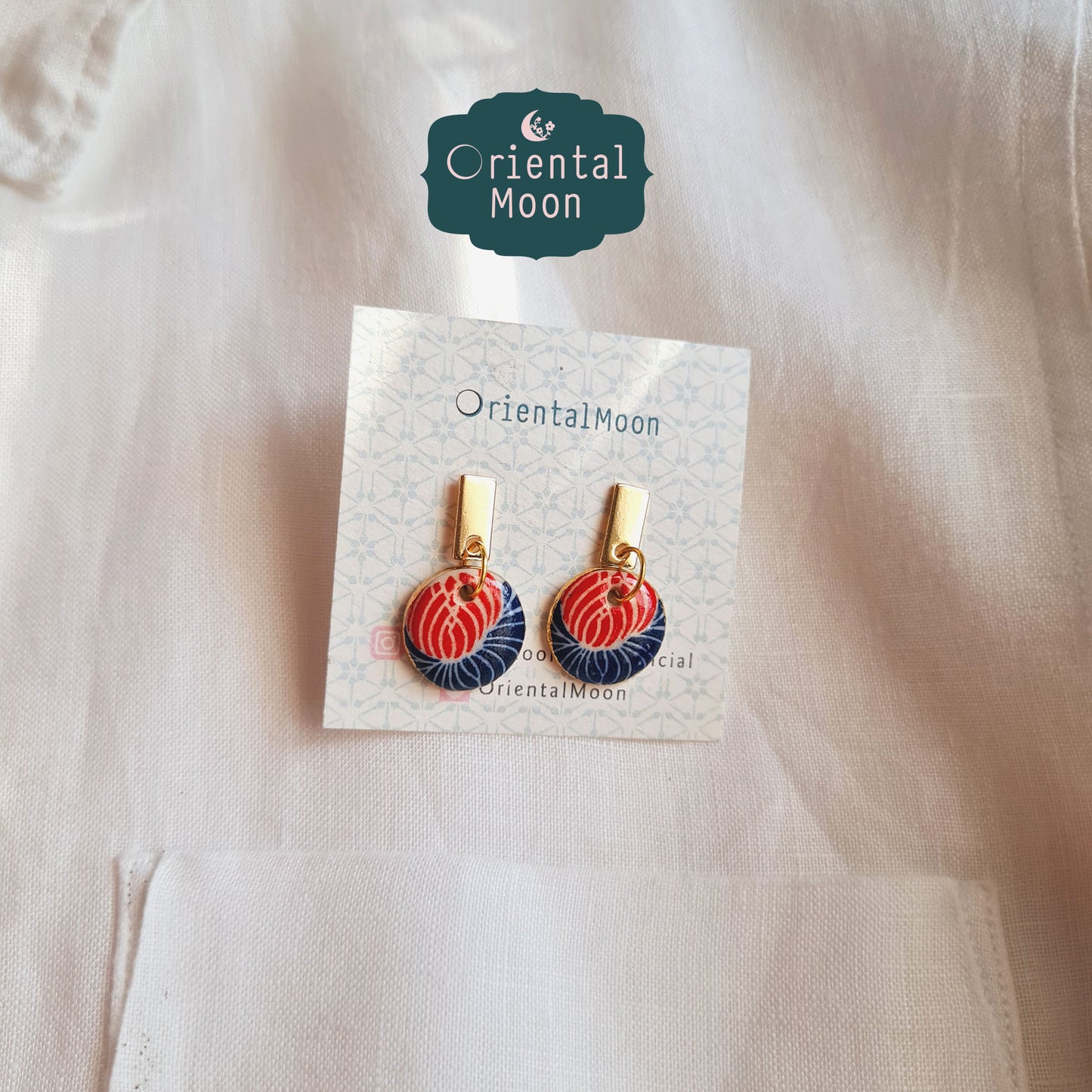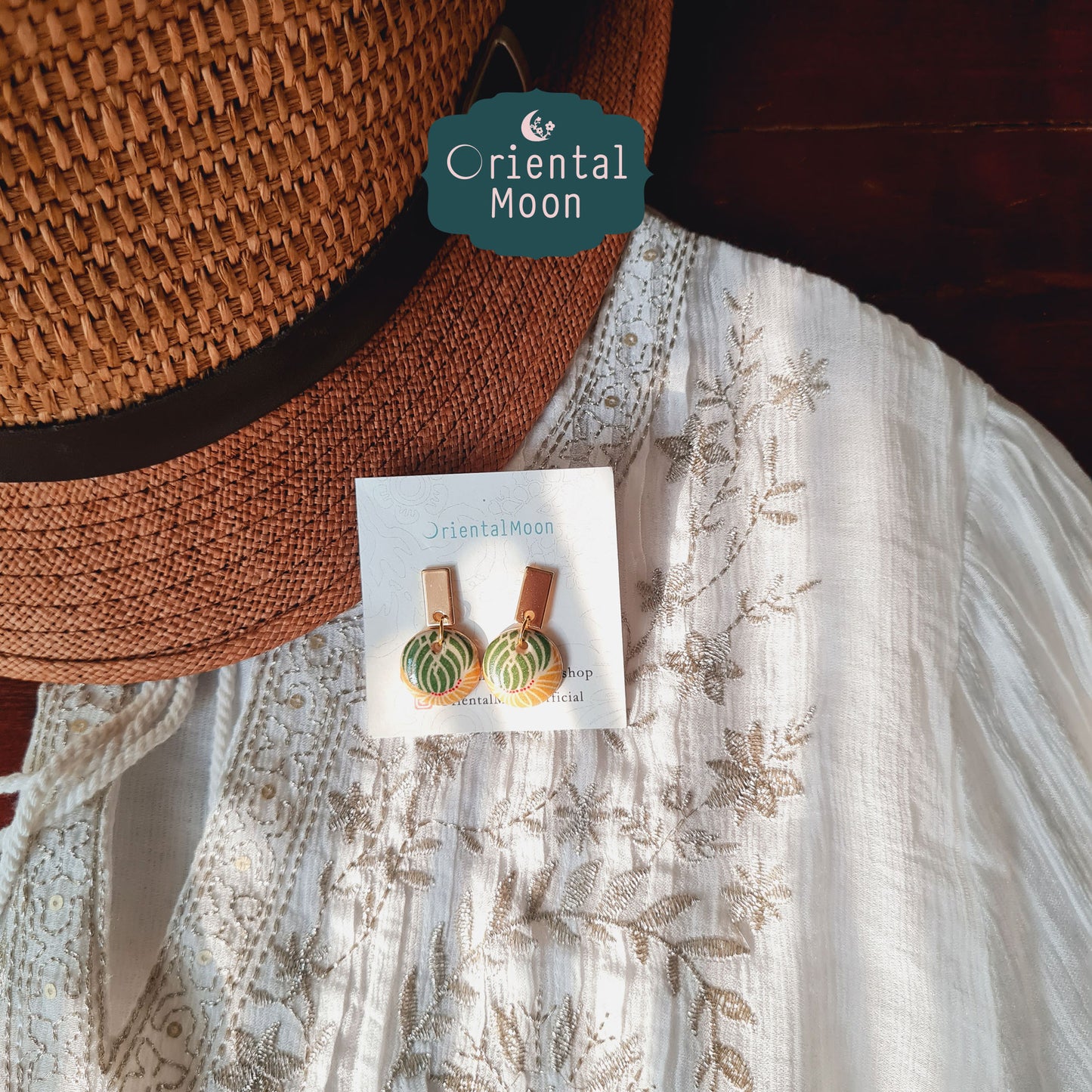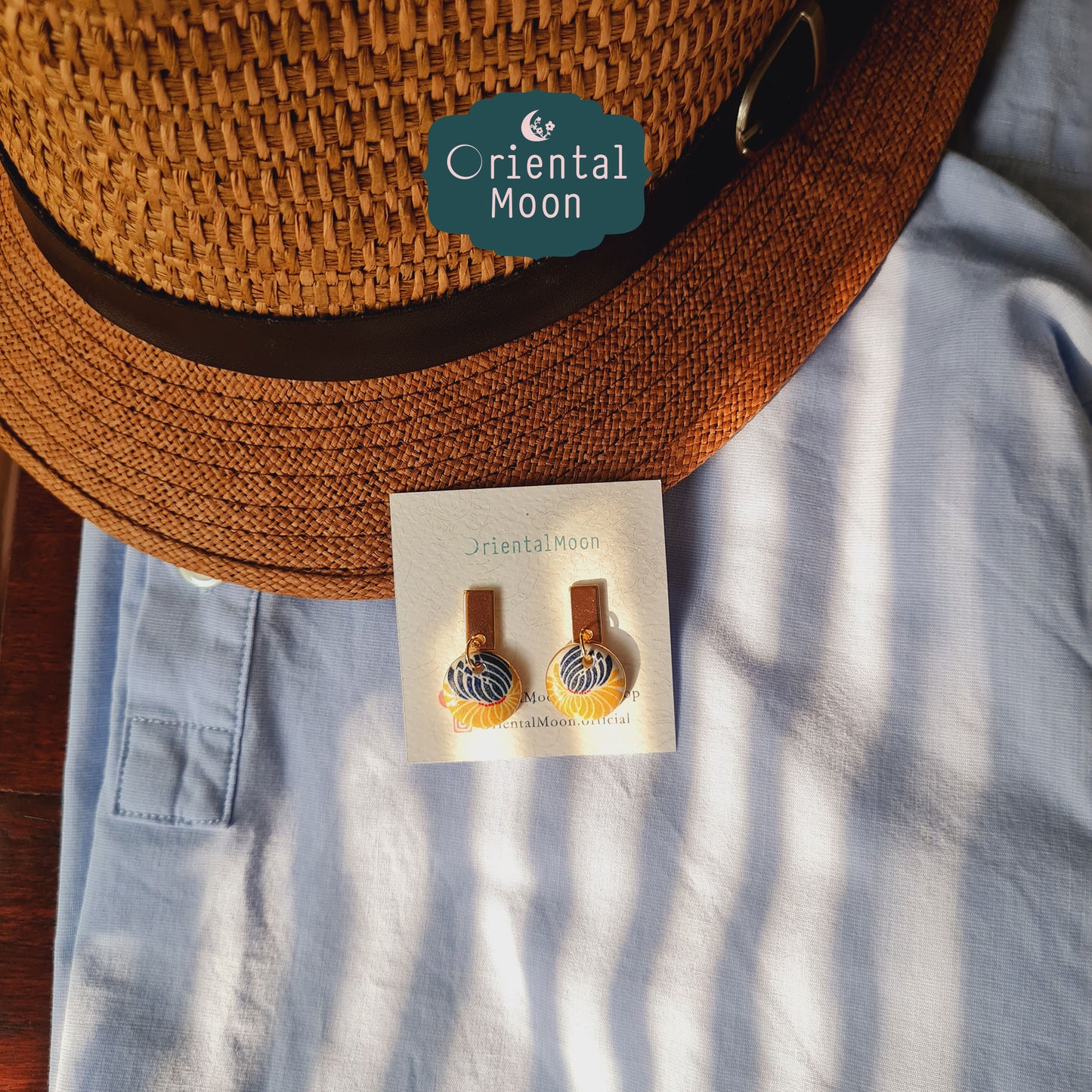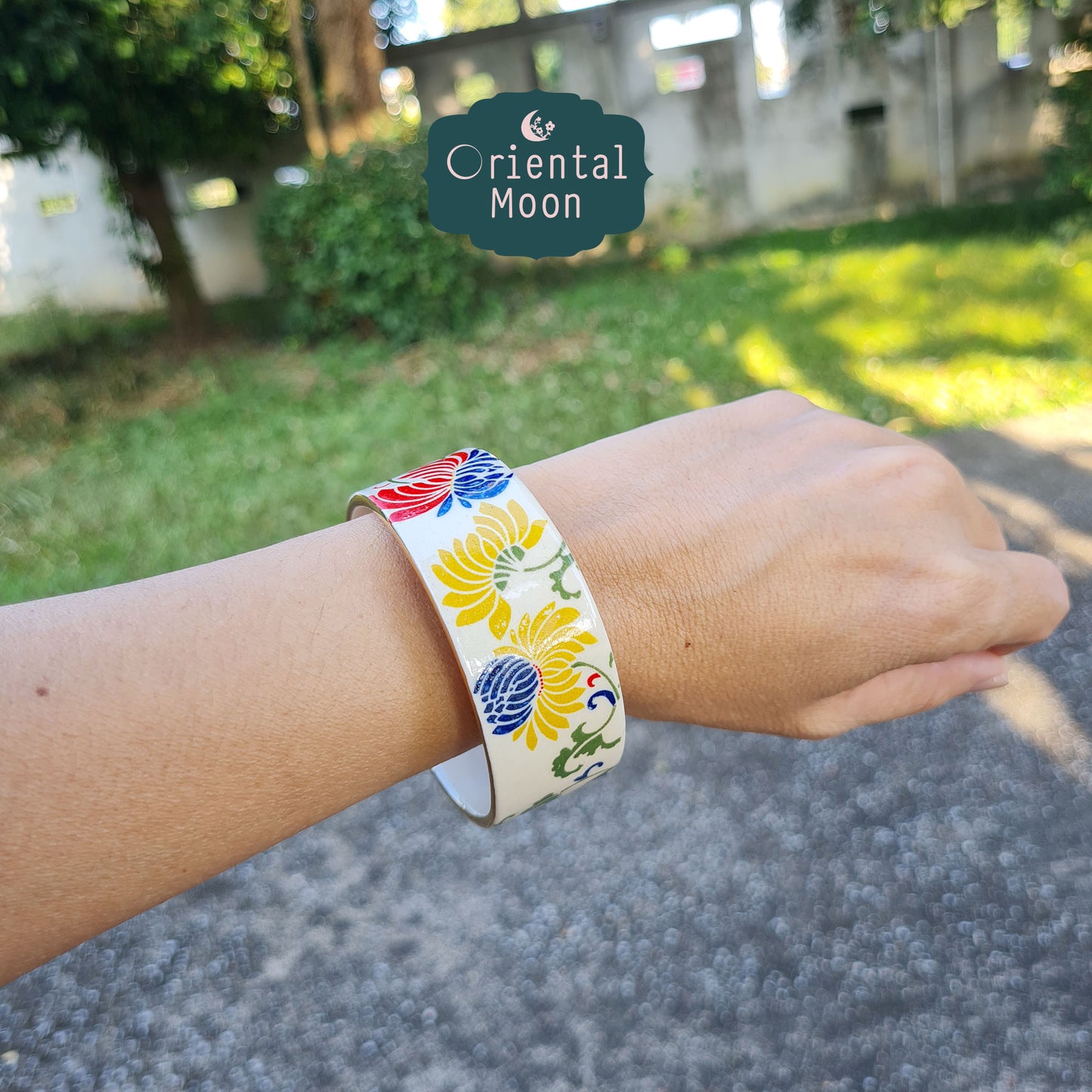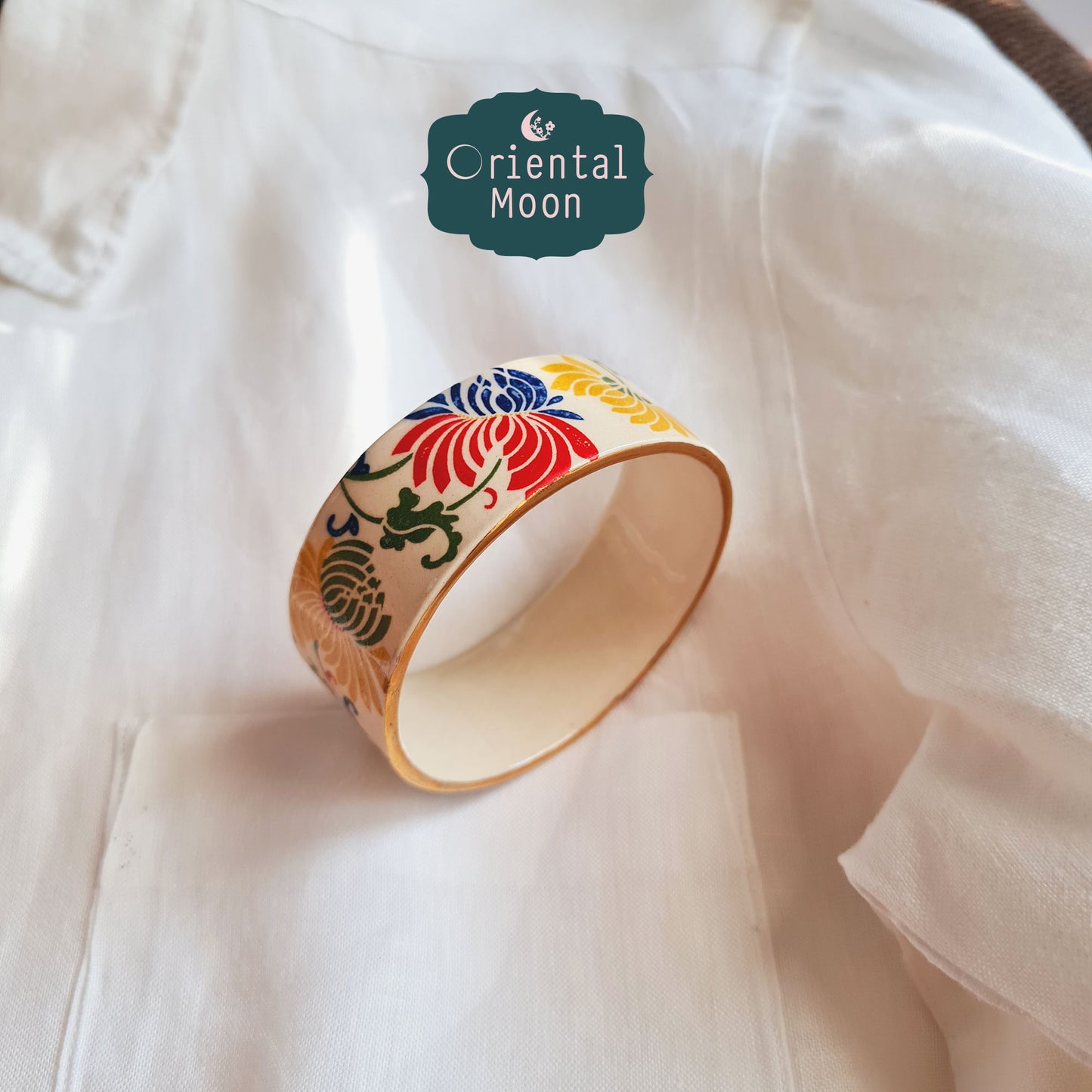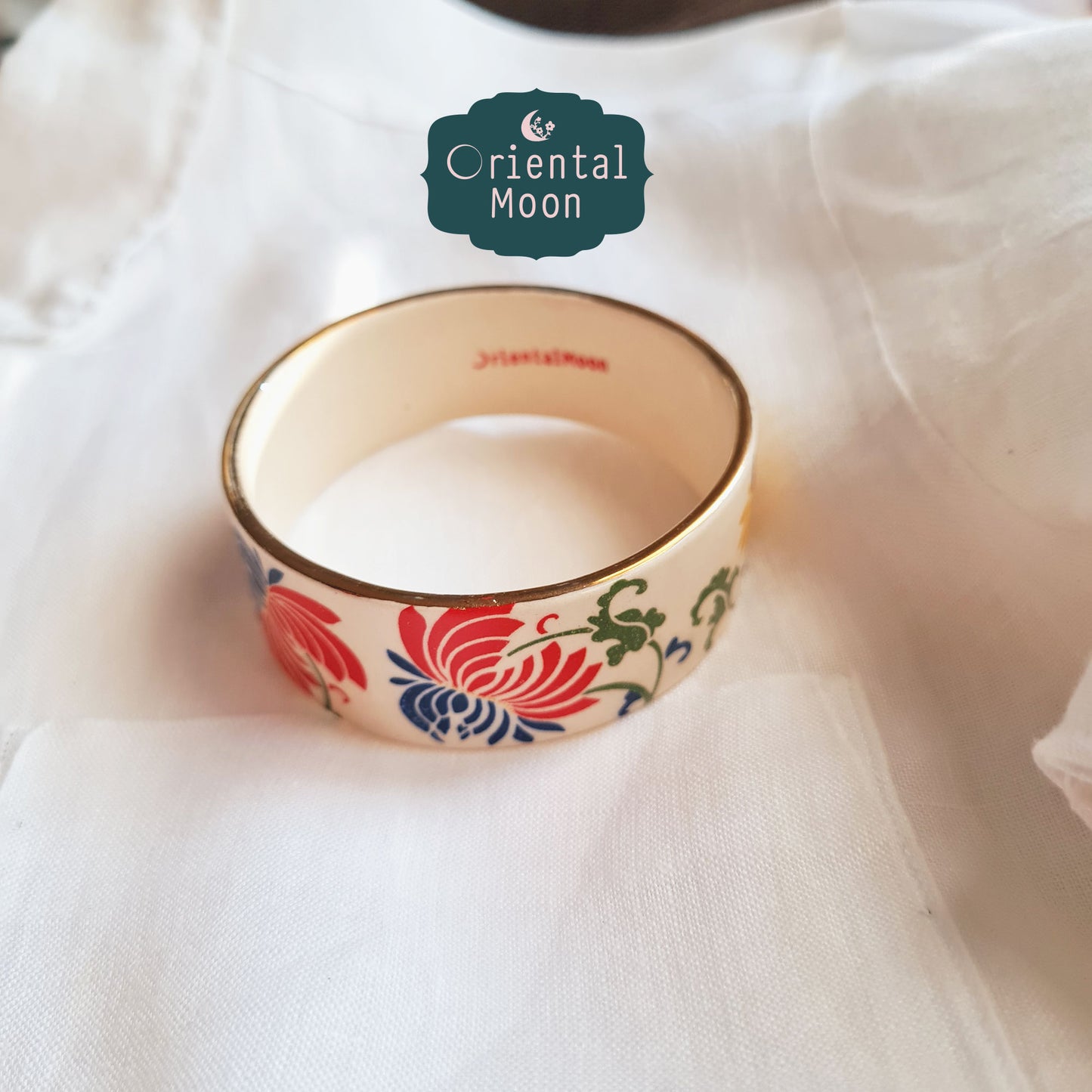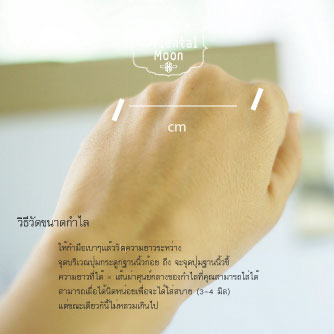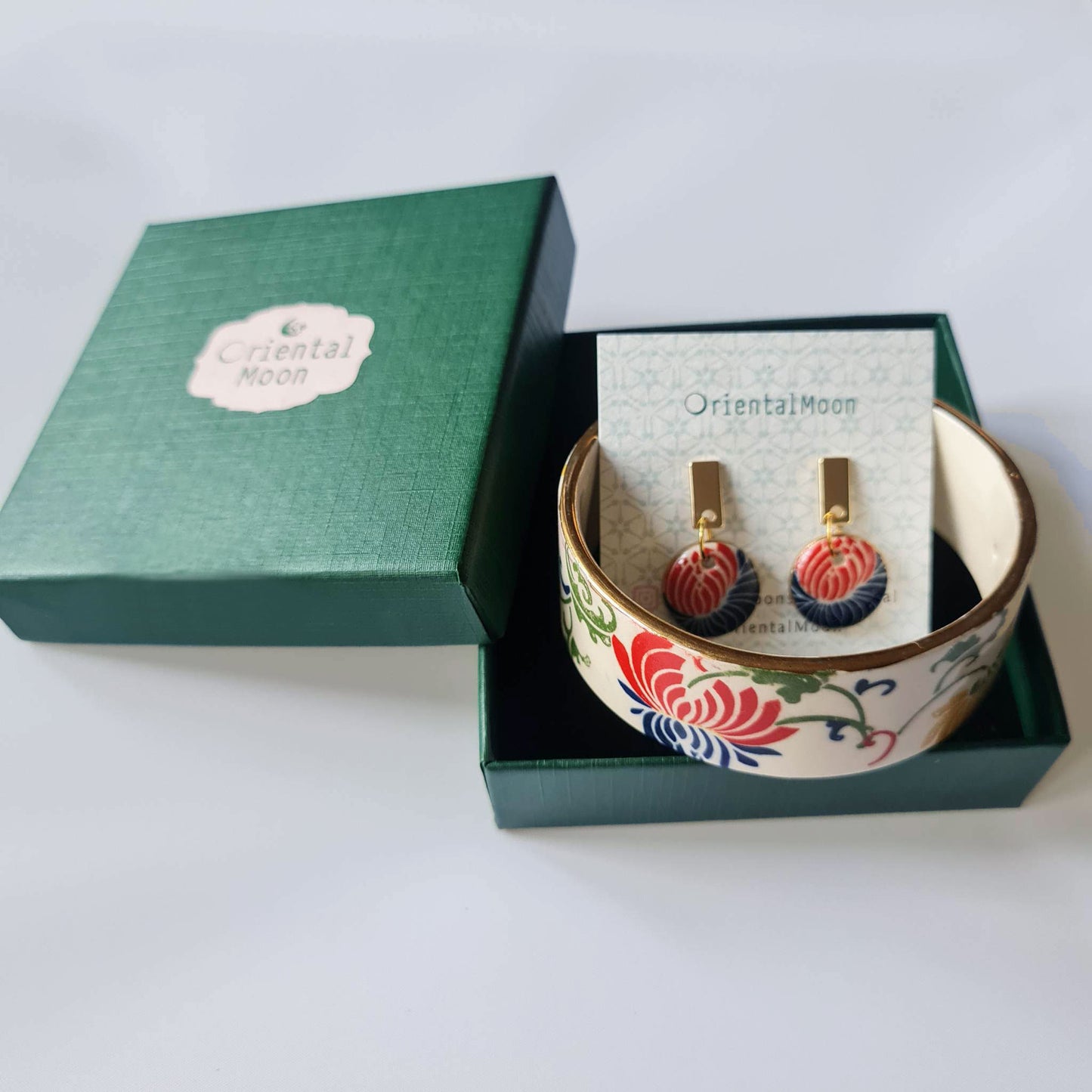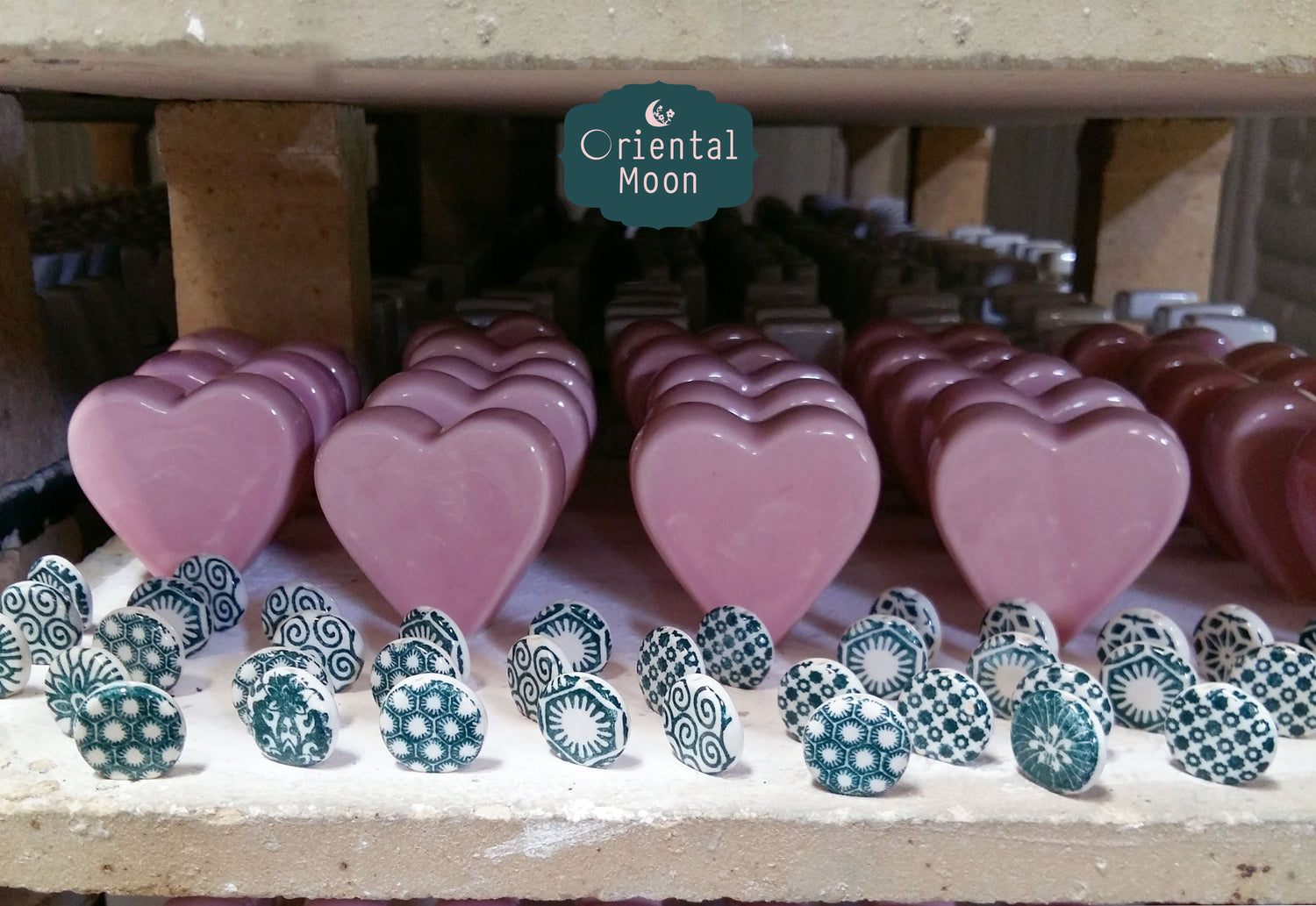 Delicately handcrafted jewelry in every  process. *glaze firing more than 1200 "c temperature