orientalmoonshop
Small stud gold painted ceramic circle earrings in pastel colors
Regular price
290.00 ฿ THB
Regular price
Sale price
290.00 ฿ THB
Unit price
per
Sale
Sold out
 Small stud gold painted ceramic circle earrings in pastel colors
(1.2 diameter )
All are color glazed firing at a high temperature of 1200 ( or more) degrees celsius,
then decorated with ceramic gold painted and put for gold firing in another kiln.
So they are lightweight and comfortable to wear.

There are 4 pastel colors to soften and brighten your days.
1. Mint Green-gold
2. Light Old rose Pink-gold
3. White-gold
4. grey blue-gold
5.coffee brown-gold
ต่างหูทรงกลมเล็กติดหูสำหรับวันสบายๆ ใส่ได้ทุกโอกาส และแมทช์ชุดได้ง่าย
งานเซรามิคชุบสีสวยๆ เผาเคลือบและเขียนทอง ขนาดเส้นผ่าศก. 1.2 cm.
โทนสีพาสเทล 5 สี เขียวมินท์ ชมพูอ่อน ขาว น้ำตาลอ่อน และฟ้าเทา เขียนทอง

ก้านทองเหลืองราคา คู่ละ 290บาท
ก้านเงินแท้ สำหรับผู้ที่ผิวแพ้มาก ราคาคู่ละ 350 บาท
Materials

porcelain 24K golad plated base
Care Instructions

การเก็บสินค้าในซองซิปหรือในที่ไม่โดนอากาศ โดยเฉพาะสินค้าที่ใช้อะไหล่เงินแท้ จะทำให้ชิ้นงานโละหะ ไม่คล้ำ ดูเหมือนใหม่เสมอ

Please keep the product in the zipper envelope after use. It will help to maintain the products always in good condition ( especially the silver post components)
Share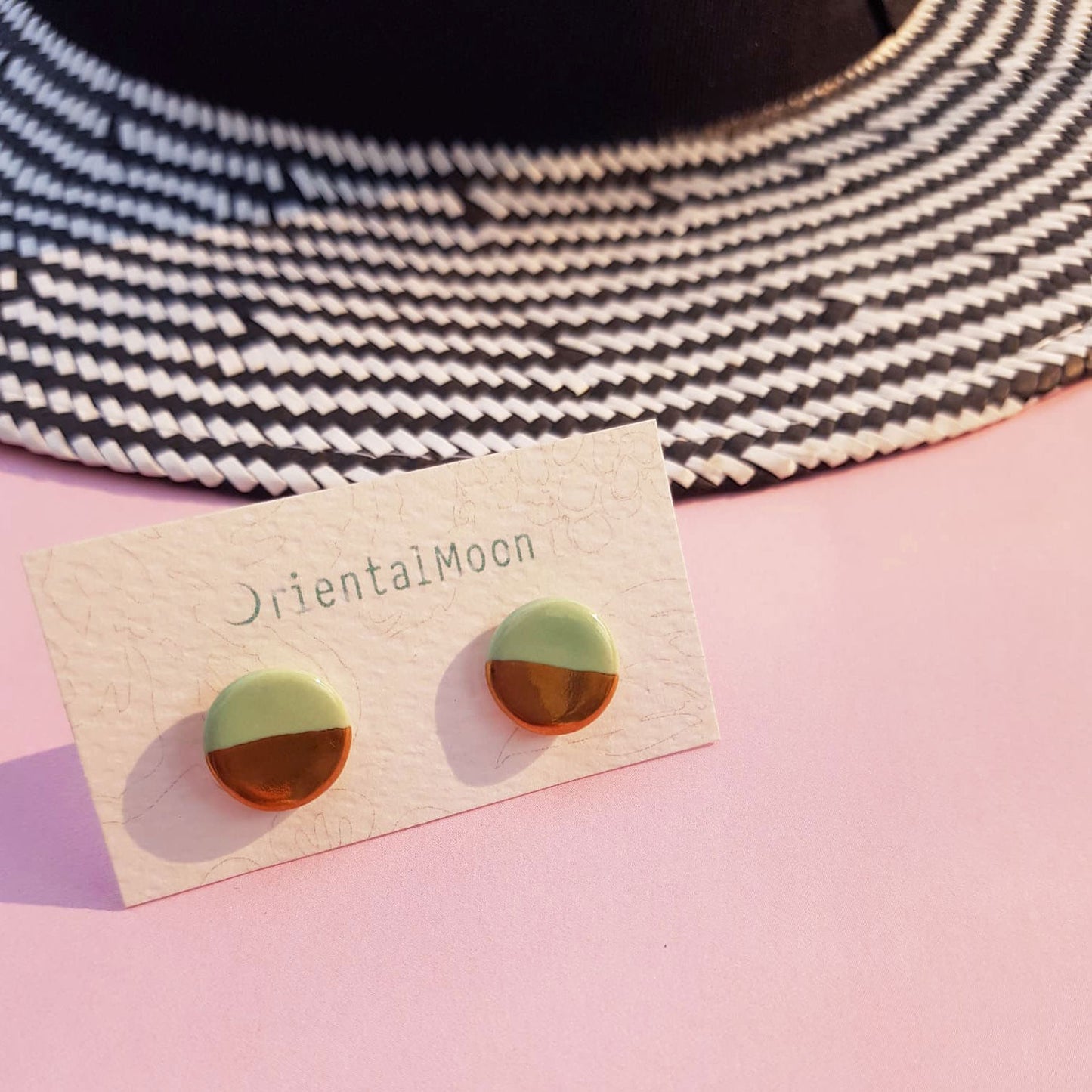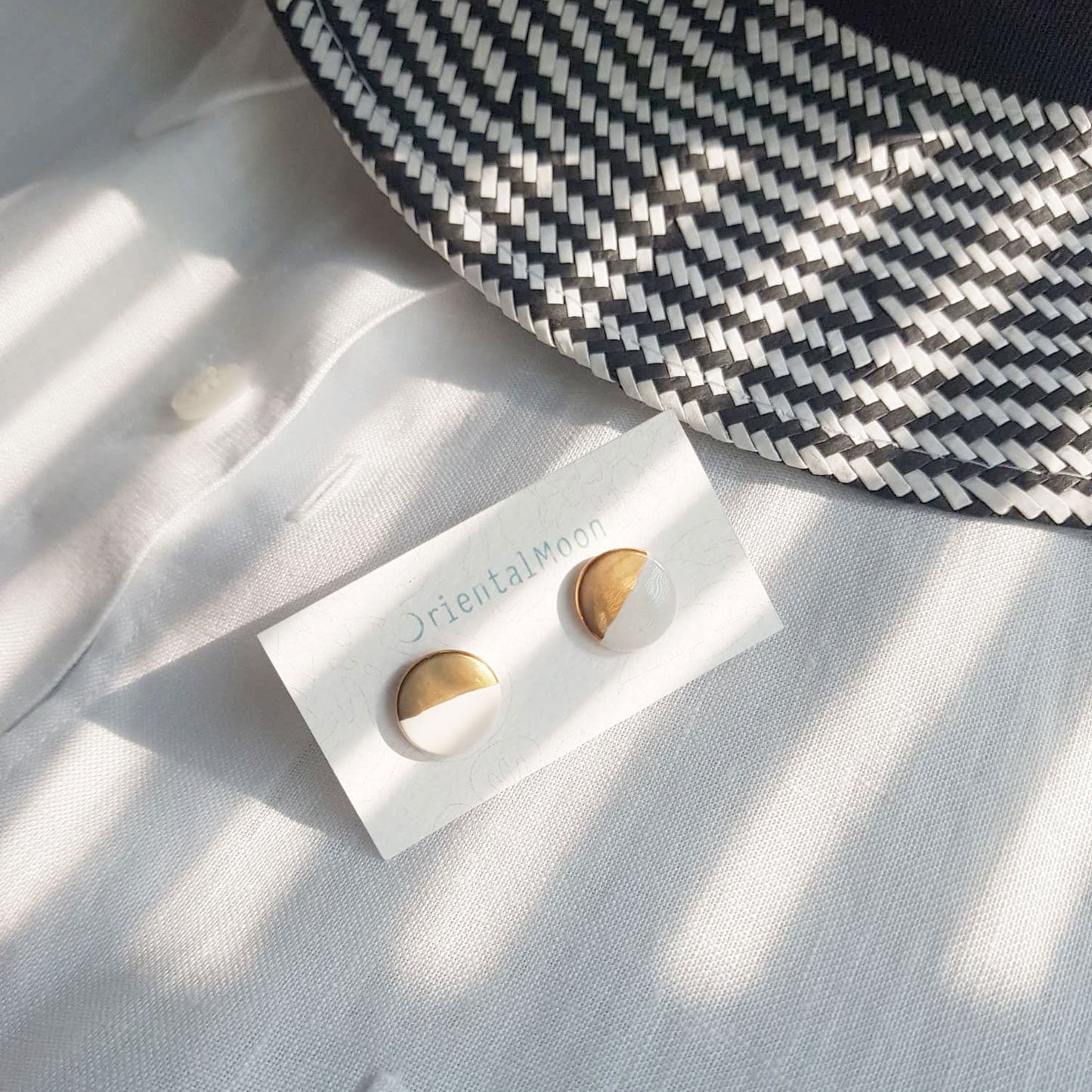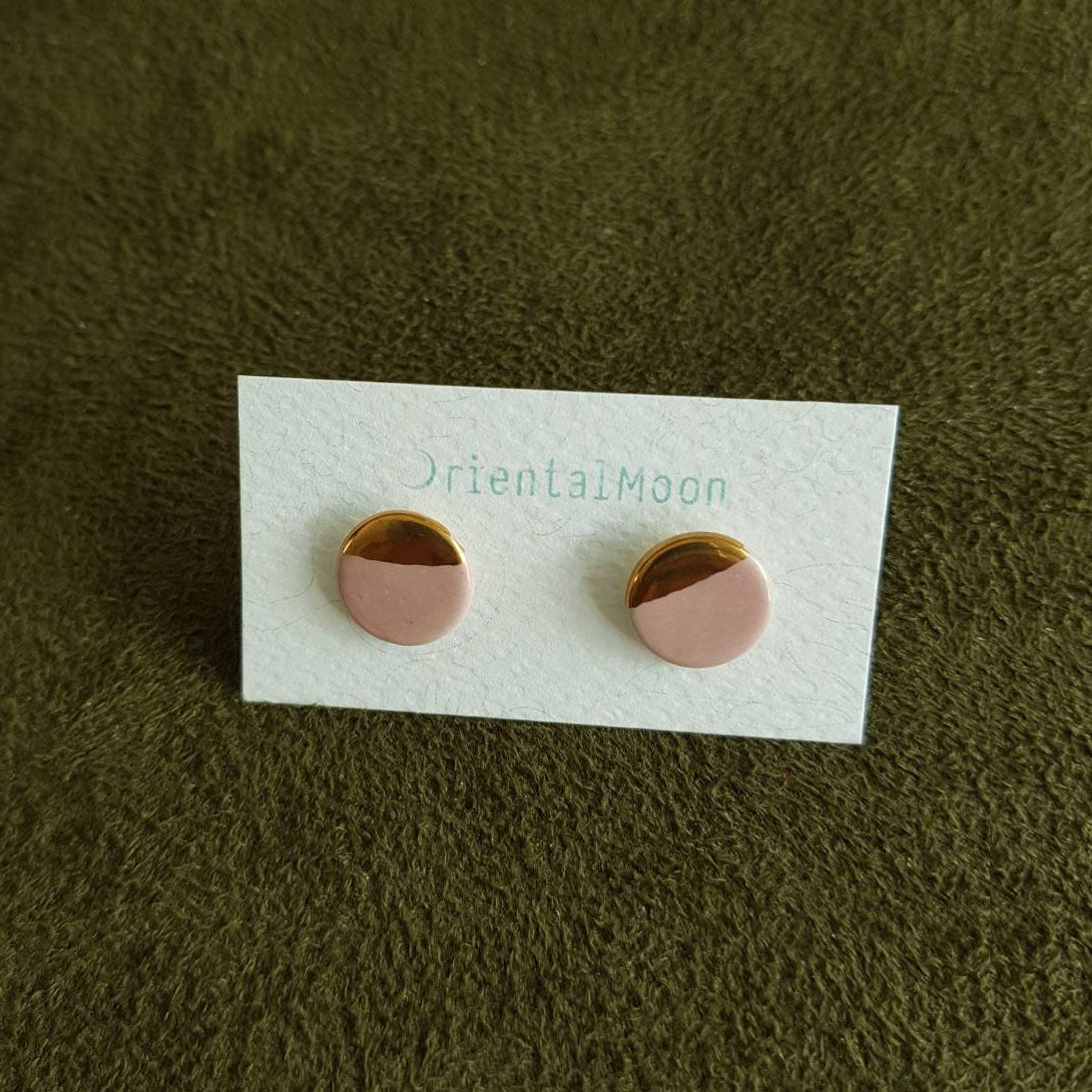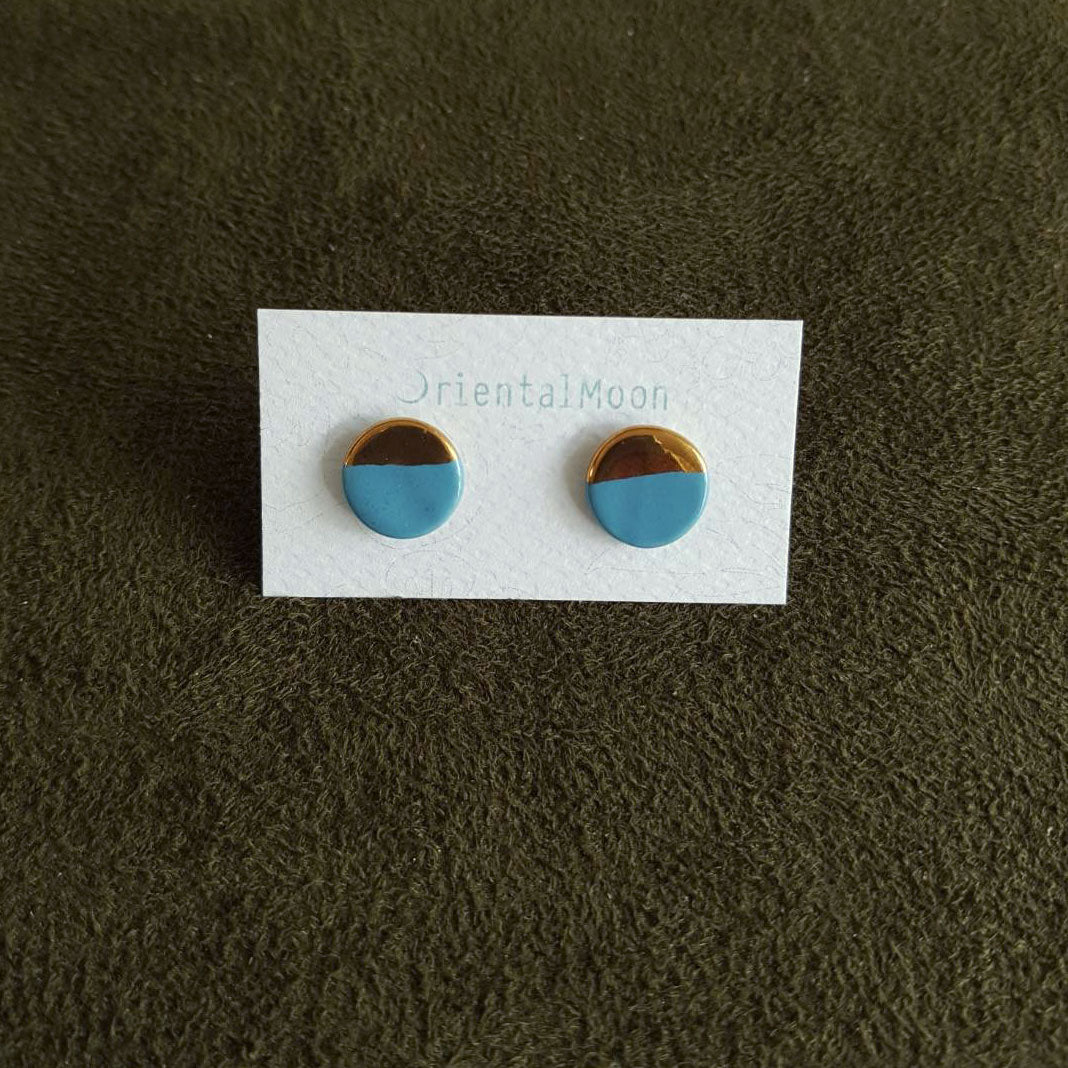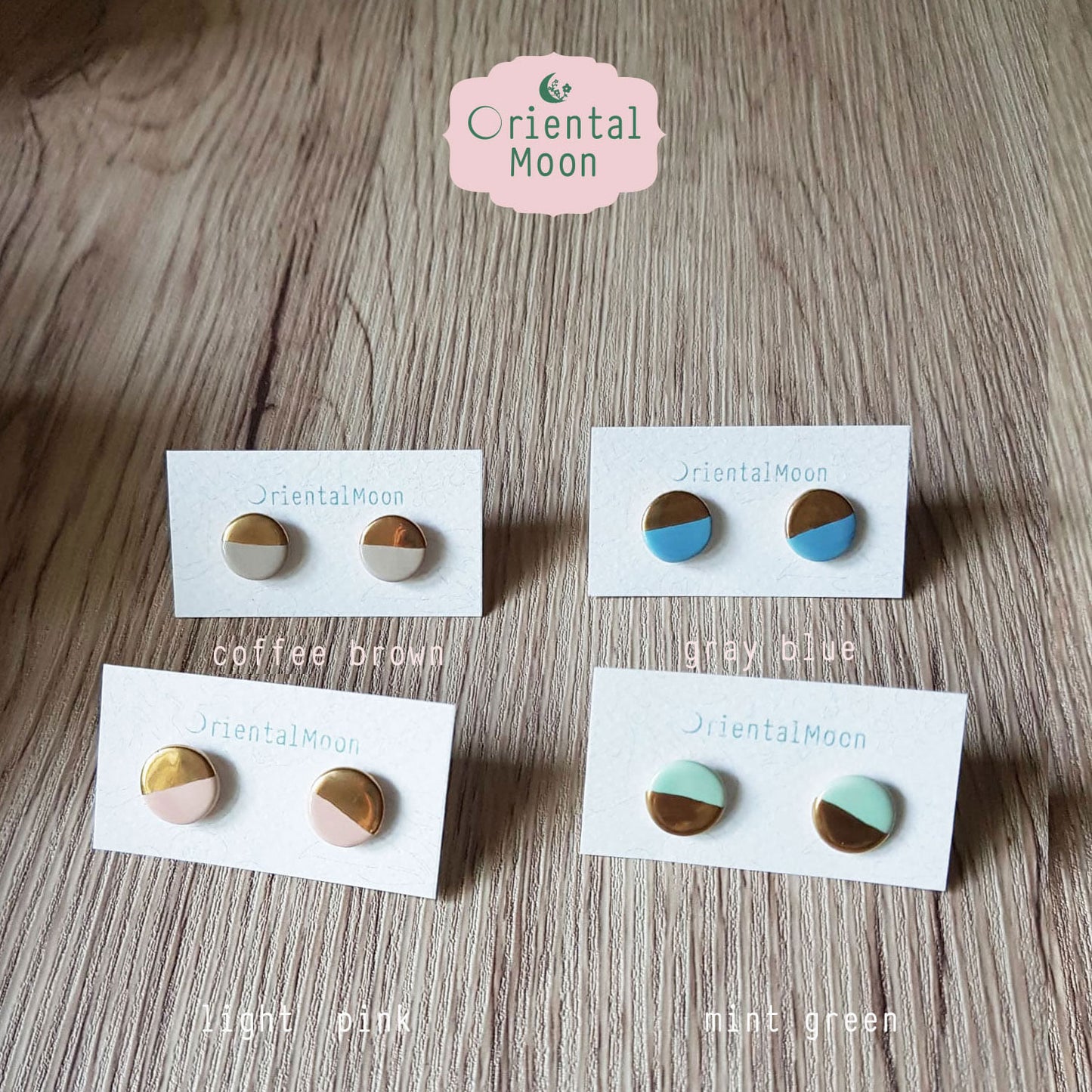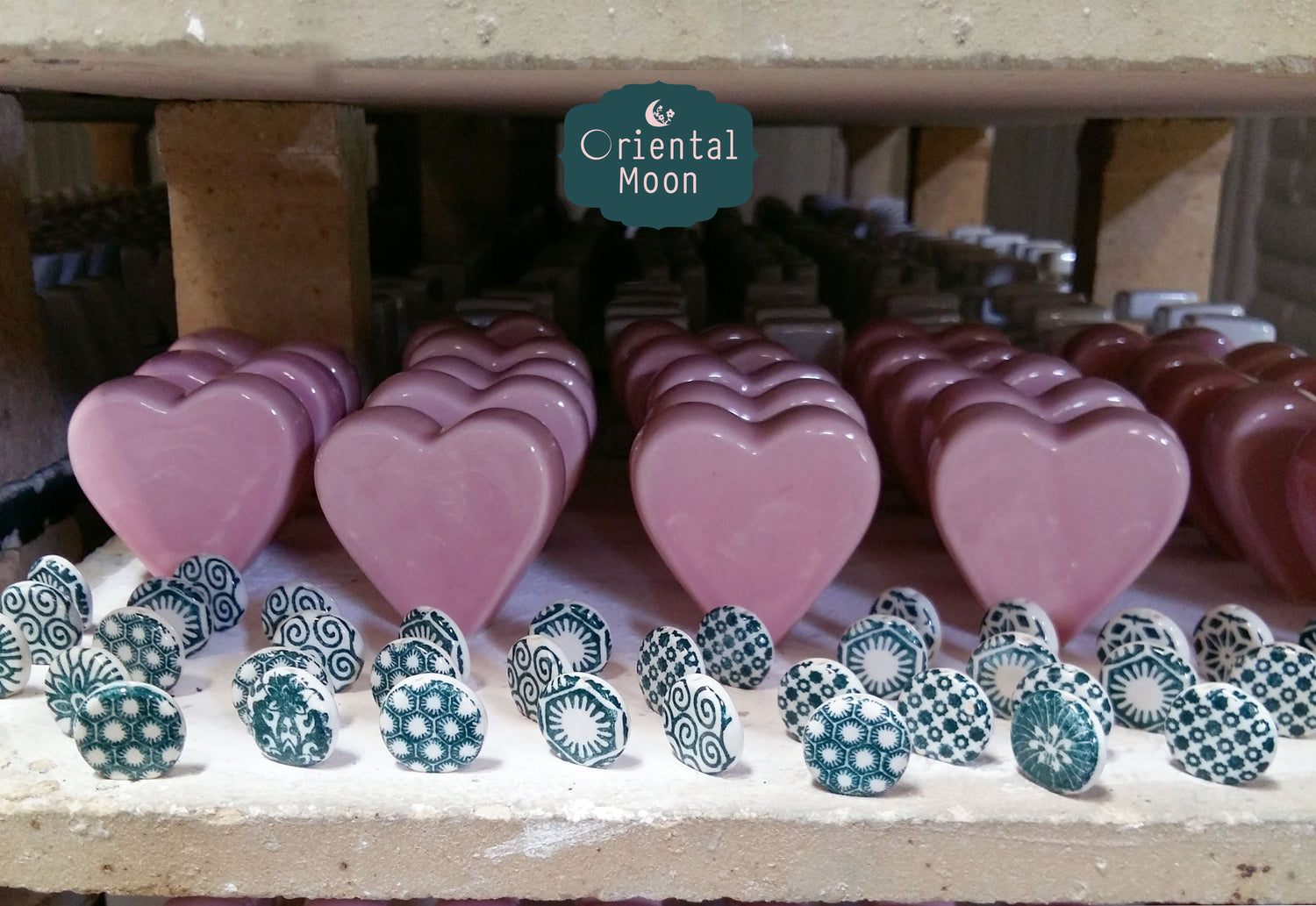 Delicately handcrafted jewelry in every  process. *glaze firing more than 1200 "c temperature